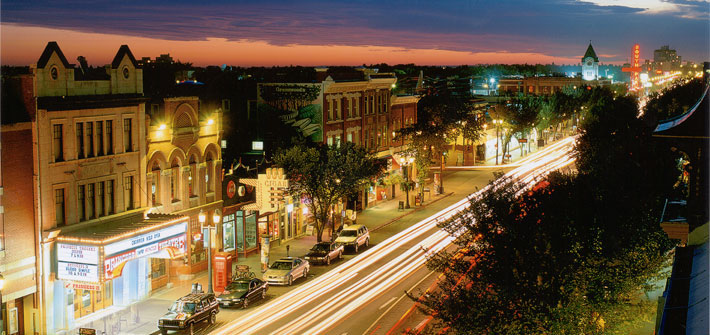 Location:
Edmonton is the capital of the province of Alberta. It hosts a large variety of festivals over the year contributing to its nickname "Canada's Festival City". The University of Alberta is located in the heart of the city. There are many restaurants and bars within walking distance and along Whyte Ave. The River Valley trail system is nearby for hiking or nature walks.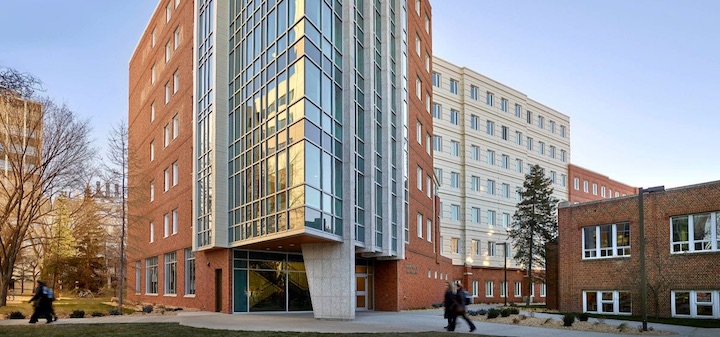 Housing:

Accommodation during the meeting is available on campus in student housing. Participants are responsible for booking their own rooms, directly through the link provided below for each residence.
St. Joseph's College Residence (pdf)
A block of rooms has been reserved for the participants of the meeting at St. Joseph's College residence, located in the heart of the University of Alberta campus, and just a few steps away from the LRT University station, providing easy access to downtown and Whyte Avenue by public transportation. The residence is a five-minute walk to the CCIS building where the meeting will take place. The rooms that are reserved for SEDI participants are organized in units of two individual bedrooms (with a single bed and a work desk) sharing a common kitchen area and washrooms. The cost is $75+tax per night. Other common areas in the residence feature comfortable seating and cable television. High speed internet is available throughout the residence. Breakfast may be arranged (at an additional cost) if enough participants request it. Use the link below to reserve a room, make sure to indicate that you are part of SEDI.
https://goo.gl/forms/RKOYx09budghmXoF2
Lister centre Residence:

The other residence option is at Lister centre. Some room options are a bit cheaper, singles are available (with private or shared washrooms), though Lister centre is a bit further away (10-15 walk to lecture/poster hall). Schaffer residence features single rooms with private washrooms, high speed internet, and a work desk. Common areas include a lounge with comfortable seating and cable television. Traditional dormitory-style accommodation in single or twin occupancy with a shared washroom are also available. Mention that you are part of SEDI when you book.
Other Hotels
Many other hotel options are available near campus and in the downtown core. The closest to campus is Campus Suite Hotel, which will be a 10 min walk to the lecture hall. From Downtown hotels, it is a 5 minute LRT ride to the University LRT station, and from there a 5 minute walk to the lecture hall.